Responsible Casinos in Canada
As a Canadian online and mobile casino player, choosing legal and responsible casinos should be your number one priority. Gambling, no matter where you might enjoy your betting activities, should always be a fun and gratifying experience. MapleSlot believes that all Canadian gamblers should feel safe and in control of their gaming, every time that they play. Here, you'll not only find the best responsible gambling sites in Canada but also some valuable information to help you stay in control of your play so that you can enjoy the best thrills, always.
Check out These Top Responsible Gaming Casinos in Canada:
What is Responsible Gambling?
You've likely heard the term "Responsible Gambling" or "Responsible Gaming" before, and you may already know what it means. If you don't or would like a more distinct definition, essentially it is a set of initiatives designed to prevent or reduce the potential of gambling-related harm leading to or resulting from gambling addiction. Gambling-related harm can include:
Health problems
Relationship difficulties
Financial struggles
Problems with work or study
Emotional or psychological distress
Cultural issues
Criminal activity
Online casino responsible gaming standards and regulations vary depending on the jurisdiction that creates the socially responsible guidelines. Legal Canadian casinos, such as those that MapleSlot reviews and recommends to you, are licensed by regulated socially responsible jurisdictions that require those casinos that hold their licenses to adhere to their responsible gaming initiatives. Some of these jurisdictions include:
While regulations and standards may differ from one jurisdiction to the next, the primary goal of these initiatives is to ensure that gambling businesses are running fair operations that promote awareness of gambling-related harm associated with making real money bets, especially gambling addiction.
Responsible Gambling in Canada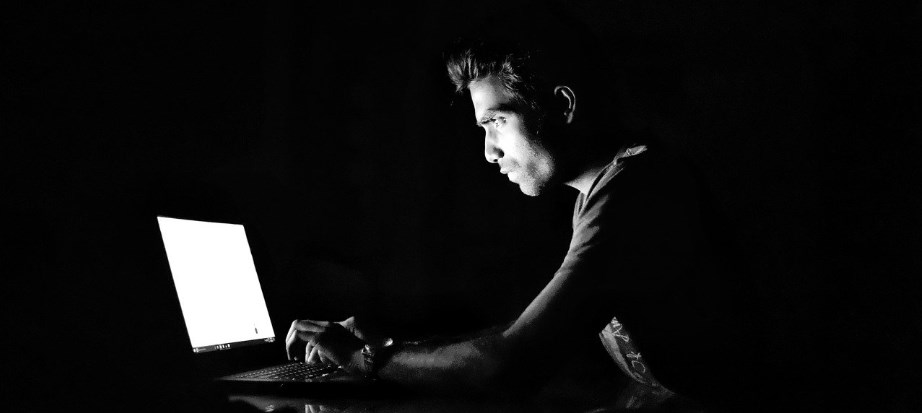 Gambling addiction in Canada exists. In fact, gambling addiction exists everywhere in the world. Problem gambling does not discriminate. It can affect anyone of any gender, non-gender, age, race, culture or demographic. It doesn't matter who you or how you might identify, any person can become addicted to gambling. It is for this reason why everyone who chooses to engage in betting activities must make every effort to be aware of their play, always stay in control and know when to call it quits.
To be a responsible gambler in Canada:
Play at online casinos that are legal, secure, fair and responsible*
Make sure the responsible gaming practices of the casinos where you play include tools and resources to help you stay in control of your gambling**
Never leave children unattended around computers or mobile phones while an online casino is open
Use a filter to block gaming websites to prevent underage persons from accessing them**
Remember that gambling involves risk. You should never bet more than you can afford to lose**
Get in touch with a responsible gambling organization, such as the Responsible Gambling Council (RGC), if you need help or are concerned that you or anyone that you care about has a gambling problem**
Also, remember that as a responsible Canadian gambler, it is up to you to respect the laws of the province where you live. The majority of offshore online casinos that welcome Canadian players permit anyone to gamble who is 18 years of age or older. However, as of 2020, only in the provinces of Quebec, Manitoba and Alberta is it legal to gamble when you are 18. The legal age for every other Canadian province is 19.
*MapleSlot only reviews and recommends online casinos for Canadians that are legal, safe, fair and responsible.
**More information on these subjects is provided below.
Fundamentals of Responsible Gambling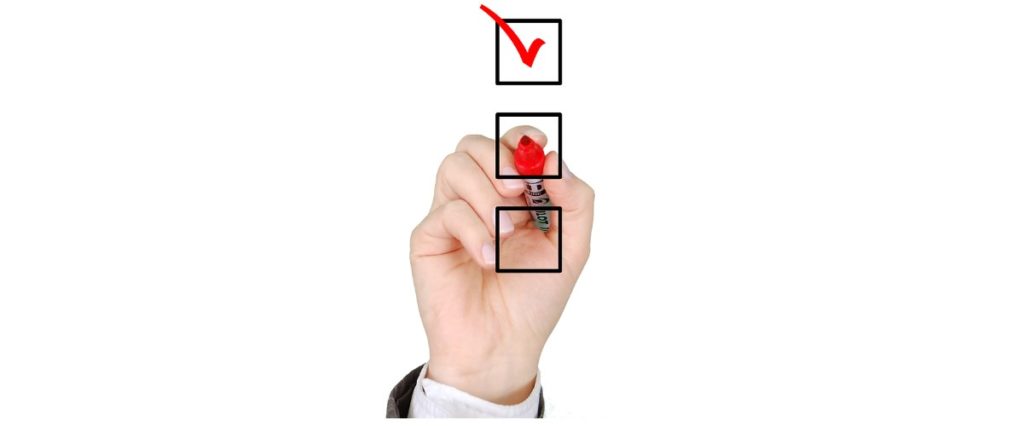 Although each iGaming jurisdiction may follow its own set of standards and regulations as well as offer different tools and features, overall, every responsible gaming approach is built on the same fundamental foundation with the end goal being to ensure player protection.

These fundamentals include:
Protecting vulnerable players/problem gamblers – This involves providing gamblers with the necessary tools and resources to help them stay in control of their betting activities so that they can play as safe as possibly, whether this means playing with strict limits, taking a break or self-excluding.

Preventing underage/minors gambling – Gambling is an adult activity. Typically, only players over the age of 18 are permitted to gamble at online casinos. Casinos require players to provide personal identification documents (e.g. driver's license, passport, proof o etc.) to prove that they are of legal, appropriate age.

Prohibiting criminal activities – Anti-fraud and anti-money laundering measures are in place via identity verification procedures. Verifying the identification of customers when they seek to make a withdrawal helps to ensure that players are who they say they are and makes it harder for criminals to get away with illegal activities.

Player Privacy – The information collected by responsible casinos is kept safe with state-of-the-art encryption security technologies to prevent the personal and sensitive information provided by customers, from falling into the wrong hands.
Payment Protection – Fast and reliable payments (deposits and withdrawals) is part of ensuring a fair, safe and swift gambling experience.

Providing a safe online climate – In addition to fairness and security, customer safety is also about making sure a reliable customer support team can be reached day and night to assist players should they ever need it.

Upholding marketing strategies that are both ethical and responsible – Responsible casinos gives players the choice to freely opt-in and opt-out of promotional content – marketing and advertising – whenever they want. Gambling should also never be marketed to appeal to minors or to try and attract vulnerable players. Marketing should be honest and not provide customers with unrealistic expectations.
Top Responsible Gambling Casinos
Legal casinos in Canada uphold the responsible gambling practices required by the jurisdictions that license and regulate them. However, there are some iGaming operators who go above and beyond the call of duty. Here's our pick of some of the best responsible online casinos for Canuck players.
Mr Green – Mr Green is known for having one of the best responsible gaming resources in the iGaming industry, which is called Green Gaming. Not only does this resource provide all the necessary gambling control tools, it also gives you total control over your casino experience right from the start. New customers are asked to set limits for the risks they are willing to take in their play. Additionally, it has The Green Gaming Predictive tool. This predictive tool analyzes the playing behaviour of customers and combines it with the customer's own perception of their risk behaviours. In essence, it gives them the benefit of gaining insight into their personal risk behaviour.
LeoVegas – LeoVegas has created LeoSafePlay, which reflects the brand's commitment to honour its duty of care of all its customers as well as the gambling community. It is a multi-lingual resource developed to help anyone seeking information about the prevention of underage gambling and gambling addiction. It includes self-assessment, responsible gaming tools, and other support resources.
Casumo – Casumo has Casumo Cares, a multilingual and Canada-friendly site that is fully dedicated to responsible gaming. There is Play Okay at Casumo, which gives you the ability to set limits to help you stay in control. There are also helpful resources for vulnerable players, keeping minors safe, how to get loved ones help and finding support.
Dunder – Dunder wants its customers to Play Sensibly and has worked hard to keep its environment fun and positive. Via its Play Sensibly page, you can check if you play too much, discover if someone close to you might be gambling too much, learn about setting playing limits and obtain additional information for problem gambling support.
Want to know more about these casinos? Read the MapleSlot reviews for Mr Green, LeoVegas, Casumo, and Dunder.
Best Responsible Gambling Actions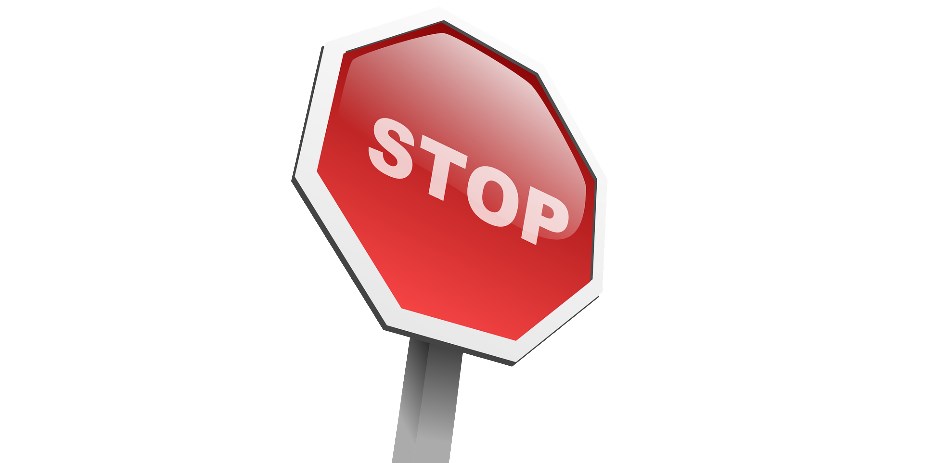 Regardless of whether an iGaming destination has its own dedicated website for gaming responsibly, all responsible casino sites have a player protection policy that includes the following tools to help players stay in control of their gambling:
Deposit Limits – This lets you set limits on how much you can deposit into your account over a selected period of time. For instance, you can generally set daily, weekly or monthly deposit limits. Once you set a limit, it is instantly applied. Once you have reached your limit, you will not be able to make a deposit into your account until the next allowable time period. If you want to increase your limit, you can make this request. However, your request will not be approved immediately, with some casinos making the change after 24 hours or even 7 days from when the request is made. This waiting period is part of the responsible gambling practices the casino respects.
Loss Limits – Setting a loss limit means setting a limit for how much you can lose during a selected period of time. The loss limit is usually calculated as a net loss limit which basically limits the amount that your balance can decrease (taking into account how much you've wagered and how much you've won from your bets, bonuses excluded) during a certain period of time Setting this limit works similarly to setting deposit limits in that limits are typically set daily, weekly and monthly.
Wagering Limits – Setting these limits is similar to the others mentioned. However, the focus is on controlling how much you can wager (bet) during a specific period of time. What might result from your playing (winning or losing) has no effect on your wagering limit.
Bet size limits – This lets you control how much money can bet on each type of game that you play (e.g. CA$2 max on Slots and CA$10 max on Blackjack). Setting these limits means that you won't be able to place a bet beyond the maximum limit you've approved for the specific games they apply.

Session length limits – Setting these limits usually is about restricting the length of time you can gamble in a daily playing session. For instance, if you set a limit of gambling for only one hour per day, it doesn't matter if you choose to break up this hour throughout the day or play for a full 60 minutes at once, once you've reached your limit, you won't be able to play with real money again until the time period expires (e.g. 24 hours or the next calendar day).
Reality Checks – Reality checks is a tool that does not limit your ability to deposit, bet or play. Instead, as the name suggests, when it is activated, it provides you with information about your gambling session after you've been playing for a certain length of time. Typically, reality checks can tell you how long you've been playing, or they can tell you how much money you've won or lost since you began playing, or both. Once a Reality Check pops up, generally, you're then given the option to continue playing or to log out from the casino. It's a convenient reminder tool that can help you examine your habits in greater detail on a regular and consistent basis.
Self-Exclusion – If you want to stop playing for a certain period of time, you can choose to self-exclude. By selecting this option, you are choosing to opt out of gambling for a specific period of time. This could be for 12 hours, 1 day, 1 week, 1 month, or 6 months. Regardless of what you might choose, during your self-exclusion period you will not be able to play, even if you contact customer support and ask them to lift the self-exclusion. Also, responsible casinos should stop sending marketing information to you during your self-exclusion period. Additionally, if you self-exclude, your self-exclusion will apply to all casinos operated within the same company network. In other words, you will not be able to sign up and play at these other online casinos either.
Finally, you should know that it is up to each individual player to self-exclude. Even if you are worried that someone has a gambling problem, you cannot ask a casino to self-exclude this person or limit their play.
How to access the tools
You should be able to gain easy access to all these tools within your casino player account. If you should have difficulty finding them or understanding how these tools work, contact the casino's customer support for assistance.
Additionally, remember that every casino has its own policies and rules. Be sure to read them so that you understand exactly what to expect and what applies should you choose to implement your right to use any of their responsible gaming tools.
Finally, should you ever feel that a casino is not upholding its responsible gaming commitment or is violating your rights as a self-excluded player and sending you marketing materials during your self-exclusion period, you can file a compliant with the appropriate authorities who license and regulate the casino.
Common gambling blocking software supported by responsible casinos
In addition to using casino responsible gaming tools, you can also download software that can prevent you or others from gambling or protect minors from accessing gambling sites. Some of these tools are free to download and use, but most have a fee.

With that said, here are some tools that can help you play safe and help prevent problem gambling.
BetBlocker – This is a free tool that can help you control your gambling and also has parental controls. BetBlocker can be installed on as many devices as you like and is a good jumping off point if you're not ready to pay for blocking features. That said, it will not block gambling-related advertisements or block any gambling websites not on BetBlocker's list that is stored within its cloud. It is available for Windows, macOS, Linux, iOS and Android.
GamBlock – GamBlock blocks access to online gambling and has been around since 2000. It can be used by personal users, businesses, government agencies, etc. It uses sophisticated analysis to block new gambling sites and software. That being said, this is not a cheap option and requires you to pay ongoing fees to use. Prices vary based on the number of devices you want to use, if you're using it for personal or business reasons, and the length of protection period (e.g. one month up to five years). It is available for Windows, Android and Apple devices.
Net Nanny – Although this is not a gambling-specific blocking app, Net Nanny can still be used for this purpose to protect children or other vulnerable persons from accessing gambling sites and applications. That being said, as this is a parental control app, you cannot use it to self-exclude yourself unless you have someone else install it on your device and control it. Net Nanny is one of the best parental controls out there and costs about $11.00 per device per year. Net Nanny works on Windows, macOS, iOS, Android and Kindle.
*Note: If you have heard about another parental control app called Cyber Patrol it is now a part of Net Nanny.
Gamban – This is a blocking tool that was specifically designed for residents of the United Kingdom. However, the reason we're including Gamban is that it can be used by Canadians and people from other countries, too. It works in a similar way to BetBlocker in that it blocks access to all gambling websites stored within its cloud. More specifically, Gamban blocks access to online active gambling websites with an active UK gambling license. That said, you should know that prices are in pounds and it is very UK gambling focused. It supports Windows, macOS, iOS and Android devices.
Symptoms of Problem Gambling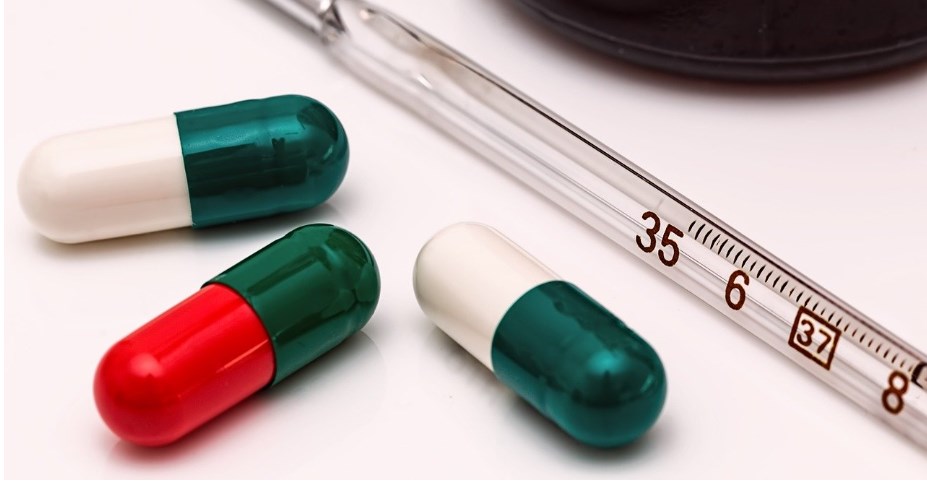 Problem gambling is very serious and should never be taken lightly. If left unchecked, it could lead to gambling addiction, also known as compulsive gambling, pathological gambling and gambling disorder.
The following are signs that you may have a problem with gambling or are a compulsive gambler:
Gambling is always on your mind – You are constantly thinking about gambling, including continuously planning how you'll obtain more money to gamble.
You need to increase your bankroll size – You have to increase the amount of money you gamble to get the same thrill
You can't stop gambling – You try to control, reduce or stop gambling without success.
Trying to quit brings you deep frustration – You feel irritable or restless when you try to control and reduce the amount you gamble.
Chasing losses – Your try to win back lost money by gambling more, also known as chasing losses.
You need to escape feeling bad – You turn to gambling to escape problems or to find relief from negative feelings such as helplessness, anxiety, depression or guilt.
Lying – You will lie to family, friends or others to hide how much you gamble.
Gambling comes first – Jeopardizing or losing important relationships (e.g. losing a committed relationship/marriage, losing a job, failing school or missing out on career opportunities, etc.) because gambling is more important to you.
Borrowing money – You ask other people to bail you out of debt or other financial struggles because you've gambled your money away.
Law breaking – You resort to criminal activities (e.g. theft, fraud, etc.) to obtain gambling money.
People who suffer from a gambling affliction have no control over their compulsion to gamble. They cannot simply stop gambling. They will continue to play to recover their money. Over time, this pattern is almost always destructive to them and to the people who care about them.
Compulsive gambling is a genuine medical disorder and requires treatment. There is no shame in seeking treatment, and professionals who offer it genuinely want to provide you with support to manage your addiction. Their mission is to help, not to judge.
If you are worried that you may have a problem, take a free self-assessment quiz, such as the RGC Gambling Self-Assessment Quiz to check your habits.
Responsible Gambling Organizations
When you need gambling addiction help in Canada, the two best organizations are the Responsible Gambling Council (RGC) and the Canadian Partnership for Responsible Gambling.
Responsible Gambling Council
The RGC is an independent non-profit and respected organization that is a leader in problem gambling prevention in Canada and around the world. It has been around for over 35 years. Its mission is to ensure that gambling safeguards are in place and to promote the wellbeing of both people and communities.

The RGC assists operators and regulators to help establish standards, accreditation for land-based or online gambling establishments, as well as provide training and advisory services for gambling operators and their employees. Additionally, they assist players and families by helping to build awareness and understanding of the risks associated with gambling and the valuable strategies to prevent problem gambling and gambling-related harm.
The RGC provides a number of valuable resources for the public, including information about gambling, how to play safe, problem gambling help and problem gambling prevention.
Canadian Partnership for Responsible Gambling
The CPRG has been around since 2001 and is the result of the Responsible Gambling Council sponsoring a national forum to bring together a group of Canadians, including research centres, regulators and gaming providers, to identify the issues and actions of responsible gambling specifically within the country. The goal is to promote effective methods for lowering the risk of problem gambling among Canadians.
Getting Support in Canada
Every province in Canada has gambling support groups. These support groups provide a safe and non-judgmental space (online or in person) where gambling addiction stories can be shared and those who are suffering (either the problem gambler or their loved ones) can know that they are not suffering alone. Click here to find local support for problem gambling in your province and city.
Additionally, another way to find a support meeting near you is to check on the Gamblers Anonymous website. Gamblers Anonymous uses the same 12-step approach as Alcoholics Anonymous and also offers support groups for relatives called Gam-Anon. Many believe that the 12-step approach is very beneficial because research has learned that there is a link between gambling and alcohol abuse, as many people who are addicted to gambling are also addicted to alcohol.
Always remember that there is help, you are entitled to it and you deserve it. You don't need to suffer alone or in silence.
Player Advice: A Guide on How to Play Smart and Safely Online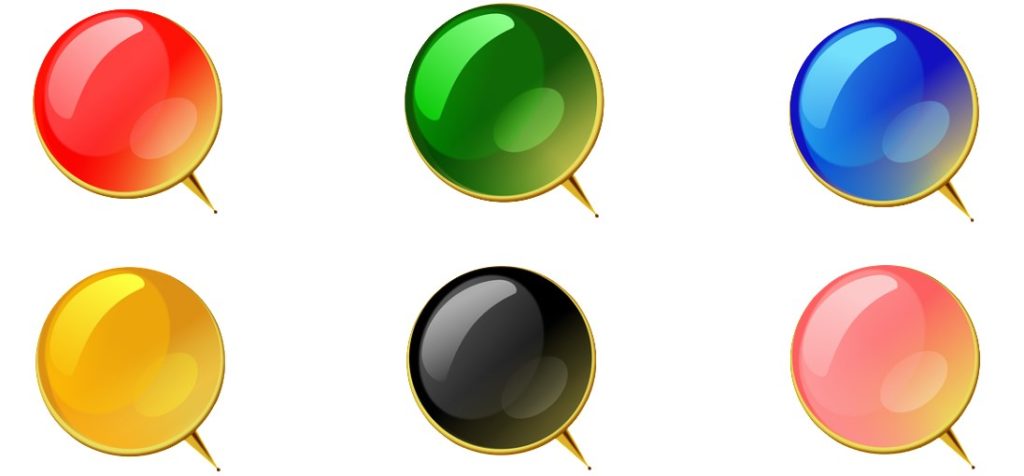 In the words of the Ontario Lottery and Gaming Corporation (OLG), "Know Your Limit, Play Within it." This slogan from the OLG is, in essence, what betting responsibly is all about. With that in mind, here are some quick gambling tips you can put into practice to help you play smart and play safe, whenever or wherever you may choose to gamble.
Choose the best responsible casinos – Play at a legal, secure, fair and responsible casino with reliable customer support for Canadians.
Set budget limits – Use the deposit, wagering and bet limit tools to help you monitor your play.
Set time limits – Use the Reality Check feature and track your playing sessions. Don't let time get away from you.
Take frequent breaks – Get up to stretch, get a beverage or a snack. Move around and take your mind off playing on a regular basis.
Gamble only when you are feeling positive and in a healthy state of mind – Don't gamble when you're stressed or upset.
Gamble sober – Avoid drinking alcohol or taking cannabis when you are gambling.
Only gamble with your own money – Never borrow money for gambling and avoid using credit cards.
Only gamble the money you can afford to lose – Do not gamble money that you need for necessities, such as money for mortgage payments, rent, food, etc.
Cut your losses – Do not try to win back money you've lost.
Take your money and run – Set a winning limit. Once you've reached it, no matter for how long you've been playing, stop playing and cash out.
Practice before you play – Many casino games online can be practiced for free and for fun. Learn the rules of the games and practice them before you play them for real money.
Don't make gambling your sole activity – Balance betting with other activities you enjoy.
The odds are always in the casino's favour – There is no "good luck" or "fool proof" strategy that will increase your chances of winning or that will guarantee you a win every time.
Gambling is not an income – Do not gamble with the intention of earning money to pay for the cost of living, to pay off debt, or to win money for a vacation.
Gambling should always be fun – When you are no longer finding satisfaction or enjoyment out of gambling, stop.
Final Thoughts
The bottom line is that while it is important for you to choose legal and responsible casinos when you engage in real money play, ultimately, gambling control is in your hands. Only you can choose when to stop and only you can choose to get help when you need it. Gambling is a fun activity, but it is one that should be taken seriously and treated with respect. When the fun stops, so should you.
FAQ
How do you gamble safely? 
Play at a legal and licensed casino in Canada that safeguards your funds and runs a fair betting operation. Only gamble with money you can afford to lose. Set losing limits, winning limits and time limits.
Can you gamble responsibly? 
Yes. Gambling responsibly is choosing to play at a legitimate, secure, fair and responsible casino, obeying laws and making every effort to stay in control of your gambling while also protecting minors from engaging in illegal betting.  
How do you set limits at a casino?
Most casinos allow you to set limits directly through your account. Login and access your account. Setting limits should be one of the available options. If you are having trouble finding what you're looking for, get in touch with the casino's support and they will help you.  
What is gambling addiction? 
Gambling addiction, also known as compulsive gambling, pathological gambling or gambling disorder is an impulse control disorder. This means that those who are effected cannot control the impulse to gamble, even if it means negative consequences for them or the people that they love. 
What do I do if I'm worried that I have gambling problem? 
If you are worried that you may have a gambling control issue, stop playing and take a self-assessment test. You can find these tests for free at most legal casinos and online at responsible gambling organizations. You can also get in touch with online and local problem gambling support organizations in your region for further help and guidance. You can find Canadian gambling support services here. 
How can I help someone who I think might have a gambling problem? 
You can educate yourself on problem gambling and let this individual know that you care about them, that you believe they have a problem, and encourage them to obtain professional support. You can also contact responsible gambling organizations for advice and support. However, you cannot personally stop someone with a gambling addiction from gambling, and you cannot force them to get help or force others to help them. All you can offer is continual support and encouragement. Obtaining help is a personal choice. This is something that only they can do for themselves. At the same time, you cannot let someone else's addiction overcome your life. Take the necessary steps to protect yourself, your children or any dependents. No matter how guilty or helpless you might feel, another adult's gambling addiction is not your fault. 
What's the meaning of "When the fun stops, stop!"? 
"When The Fun Stops, Stop!" is a responsible gambling campaign that was introduced by the Senet Group in 2015. The Senet Group is a UK-based gambling industry-funded responsible betting body that supports the responsible gambling initiatives of the UK Gambling Commission. The idea behind the message is to make gamblers aware of their betting behavior by having them pause and reflect on it. Essentially, if you should find that you're betting without limits, you're betting more than you can afford to lose, your chasing your losses, your angry and/or your putting betting before your friends and family, the fun of betting has stopped, and you should stop gambling. 
What are the best responsible casinos? 
Check out our list of the top responsible gambling casinos and choose the one that you like best. Not sure if it's the right one for you? Learn more by reading MapleSlots detailed casino reviews!