Best Online Slots Casinos in Canada
Love online slots? So does MapleSlot. It's even a part of our name! Slots are among the most popular casino games you will find at a Canadian online casino. There are literally thousands of these digital machines and they provide hours of fun in both free and real money play modes. With a plethora of themes and features, there are slots online to suit all tastes. Want to know more about this popular category of casino entertainment, including a bit of slots history, some tips and tricks and what the best slot games are in Canada? You've hit the jackpot! Get the information you want as well as access to the top casinos that can offer you a premium slots experience, right here.
Play the best online slots in Canada at these premium casinos!
2

T&C apply

1

T&C apply

3

T&C apply
Canada and Online Slots – The Reel Story 
Slot machines are popular around the world and Canada is no exception. Ever since Canadians first laid eyes on this game of chance over a hundred years ago, they've been a hit, and once they entered the iGaming scene, they've only grown in popularity.
The Long Story Short
Most historians agree that the first slot machine was the Liberty Bell machine, which was invented by Charles Fey (the "father of slots") in 1887, in San Francisco, California. The Liberty Bell was a 3-reel, 5 symbol slot that spawned the creation of one-armed bandit slot machines, also known s classic fruit machines. Typically speaking, these machines feature a lever, which the player pulls down after making their bet to spin the reels of the game. Common symbols in these classic games are often fruits (e.g. cherries, lemons, plumbs, oranges, etc.), bells, bars and 7s.
Once slot machines gained in popularity and began rolling out across the United States, they quickly found their way to Canada.

In 1963, Bally introduced the first electric slot that more closely resembles the games we play today. Later, Fortune Coin Co. released the first video slot game in 1976.
When the world wide web became mainstream in the mid-late 1990s and the first internet casinos popped up, online casino slots took off and haven't stopped since. Today, there are literally thousands of online slot games, and with new advancements in technology, the games just keep getting better and better.
Why do Canucks love to play slots online?
They are easy to play – You don't need to know any specific strategy or complex rules. Simply bet and spin.
They are a lot of fun – The fast-paced action, whether you play free or online slots for real money, never gets old, with each spin holding the promise of a win or triggering an exciting feature.
You can play them for free – There are hundreds upon hundreds of free online slots in Canada for both desktop and mobile.
You can win real money – There are thousands of real money slots online featuring different volatility levels, bet sizes and jackpot prizes. Essentially, there's a game for any sized budget.
Chance to win multi-million-dollar jackpot prizes – Play a game like Microgaming's Mega Moolah for real money and you could win the top mega-sized progressive jackpot that always has a minimum prize of CA$1 million!
There is a huge variety of games – Play games featuring a variety of themes, including food, fantasy, steampunk, horror, adventure, animals, mythology, etc. There's also an array of branded games based on popular movies (Wizard of Oz), TV shows (Game of Thrones), comics (Superman), video games (Lara Croft: Tomb Raider), music groups (Guns N' Roses), etc.
New games are released all the time -- No other online casino game has new releases as much as the slots do.
A huge range of slots are available on mobile – If you like to play on the go, there are more and more games that are being designed mobile-first and are perfectly touch-screen compatible.
Great slots promotions -- Many casino promotions are related to slots, such as free spins, which let you play slots for real money on the casino's dime. You can learn more about Free Spins here.
How to Play Online Slots

Slots are by far the easiest casino game you can play. They do not require strategy and beyond having a look at the paytable to see what symbols and combinations payout and what features you might find in the game (e.g. multiplier, wilds, scatters, bonus games, etc.), there aren't really any rules you need to know.
More specifically slots found online are usually composed of the following mechanics:
Reels
Columns that spin inside the slot. The most common number of reels are 3 and 5, but there are some slots that have more than 5 reels.
Symbols
The different icons/images on the reels. Symbols typically match the theme of the game and they have different payout values, with some paying out higher than others. Usually, obtaining three or more of the same symbol in the correct sequence on an active payline results in a win.
Payline(s)
There can be as few as 1 payline or up to 20 pyalines and beyond. Paylines run across the reels. When a winning combination of symbols results on an active payline, you win the corresponding payout based on how much you bet.
Spin Button
Sometimes also labeled a "Play" button, hitting this button, with either a mouse click (computer) or a finger tap (mobile), activates the reels.
Max/Min Bet Amount
Choose how much you want to wager on your next spin. Slot machines have a minimum and maximum betting amount. For instance, the minimum bet is 1 coin per spin while the maximum bet is 5 coins per spin. How much actual money 1 or 5 coins equates to depends on the slot. There are some slots where 1 coin may equal to as low as $0.01 (which is rare) while the max bet of 5 coins can equal $5.00 or higher.
Autoplay
Many slots have an autoplay feature. If you select this feature, it will repeatedly play the game with the same bet size and number of paylines you selected, without requiring you to manually hit the spin button. This feature may be programmed to run a only a certain number of consecutive times before stopping or may continue until you stop it or run out of funds.
Random Number Generator
Also known as the RNG, the Random Number Generator makes sure online slots are fair, ensuring every spin of the slot results in a completely random outcome.
With that said, here's how to play just about any slot you come across online:
Select the slot you want to play.
Place your bet.
Select the number of paylines you want to play (if there is more than one).
Click/tap the "Spin" or "Play" button.
Watch the reels spin until they stop.
Once the reels stop, the resulting outcome of symbols will determine if you've won or loss.
If a winning combination occurs on an active payline, you will win the corresponding payout, with the amount awarded based on the size of your bet.
How do you win at Online Slots?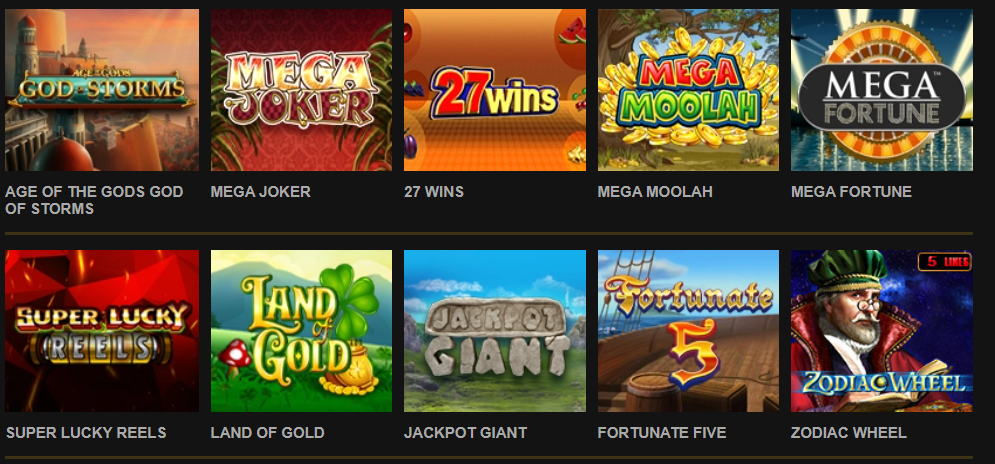 Slots are a game of chance. This means that no strategy you might employ will guarantee a winning spin. All outcomes are 100% random, all the time.
Understanding the RNG
Every online slot machine has a Random Number Generator (RNG). This is a microprocessor, which is essentially the "brains" of the slot.
The RNG has only one purpose: to continuously generate numbers. It does this all the time, non-stop, even when no one is playing the machine. These numbers are generated at a rate of several billion hundreds of times a second. These generated numbers are what determine the position of the reels on any slot. When you click or tap the button to play, the machine will display the position of the last numbers generated. The random numbers that are generated correspond to positions on each of the machine's reels.
The outcome of every spin is predetermined by the randomly generated number. This makes slot machines both simultaneously extremely accurate and impartial. No matter what you might do while you play, you cannot truly affect any of the processes and the numbers that are continuously generated in a random manner.
Hit frequency vs payback rate
The hit frequency is the number that show how frequently a winning combination results on a slot machine. The higher a slot's hit frequency, the more often the game will render winning combinations.
That being said, this doesn't mean that Canadian slots with a high hit frequency are the best ones to play. It simply means that the Jackpot (maximum win) combination is generated often by the RNG. The actual probability of you spinning the button at the exact moment the jackpot combination is generated, however, is extremely low (27,000 to 1). You actually have a far higher chance of getting stuck by lightning (3,000 to 1) than you do of hitting it.
The payback rate is the payback percentage of the machine. This rate typically grows with the amount of money that is paid into the machine.
High volatility slots vs low volatility
Some machines have a higher hit frequency and are known as "high volatility" or "loose" slots. However, while these machines tend to payout frequently, typically the percentage that they payout is low.
Machines with a lower hit frequency are known as "low volatility" or "tight" slots and payout less. However, when they do payout, the payout rate is often much better than a loose machine.
That being said, high volatility slots are not necessary the best online slots to play, as we'll explain a little later on in the strategy section.
Types of Online Slots Popular in Canada
Canadians love their slots, regardless of whether they are free to play or they are real slots. With that said, here are the different types of slots that you are likely to come across when you play at Canadian online casinos.
Classic slots
Classic slots, also known as 3-reel slots or fruit machines are slot machines that are based on the traditional one-arm bandit style machines. This means that they have 3-reels and their symbols typically include a combination of fruits, bells, 7's and bars. It is not uncommon for classic slots to have only 1 payline. That being said, don't be surprised if you come across classic online slots with more than one payline, like the popular 3-reel, 5-payline NextGen Gaming slot Jackpot Jester 50000.
Video slots
Video slots are characterized by having 5 or more reels and multiple paylines, ranging anywhere from 10 paylines up to 1,024 paylines or higher, depending on the game. They tend to offer more ways to win and a higher maximum bet compared to classic slots. Moreover, games in this category usually have high-quality graphics, animations, sounds and extra features (e.g. wilds, multipliers, scatters, free spins, bonus games, etc.).* They can include 3D slots, bonus slots, and branded slots (slots based on licensed products such as TV shows, movies, etc.). One of the most popular video slots that Canadians love is Play'n GO's Book of Dead.
Progressive jackpot slots
Progressive slots are those that have one or more jackpots that continue to increase in amount the more that the game is played. These jackpots may be specific to a casino or they may be linked across multiple casinos. Progressive slots take a small percentage of each wager to build the jackpot(s) that will grow until they are won. They tend to be less immersive than video slots and are usually highly volatile, meaning that they have a higher hit frequency with smaller payouts. That being said, progressive slots offer the highest cash prize wins, with some slots paying out multi-million-dollar prizes like Microgaming's world famous Mega Moolah.
Mobile Slots
Over the past few years, more and more slot games have been designed for mobile, especially iOS and Android smartphones. These slots have been developed using HTML5 technology and are suited to touch screens and mobile layouts. A prime example of mobile slots are those that have been developed by NetEnt, which are known as NetEnt Touch. An example is the popular game When Pigs Fly Touch.
MegaSpin Slots
MegaSpin slots are games in which players can choose to play 4, 6 or 9 slots at the same time. Playing so many real online slots at once increases their chances of winning, as well as the max jackpot prize. A popular MegaSpin slot is Microgaming's Break da Bank Again Megaspin.
Vegas Slots
You may come across a category at Canadian slots casinos called "Vegas Slots." If you do, this category will include popular online slots that can also be found on the floors of land-based casinos in Las Vegas. Many of these slots are branded, such as the Wizard of Oz Online Slot from Scientific Games (SG).
Unique slots
Although the vast majority of slots have reels, there are some games with unique game engines that function using grids instead of reels. In these games, symbols fall down instead of spinning, similar to popular puzzle games like Bejeweled and Candy Crush. A prime example of this type of slot is Play'n GO's 7x7 grid game Gemix.
Special slots features*
Video slots are often equipped with special features. Some of these may include:
Wilds – Special symbols that can substitute for any other symbol with the exception of other special symbols, such as scatters.
Multipliers – This is a feature that multiplies your winnings by a predetermined figure (e.g. 2x, 3x, 10x, up to thousands of times your wager)
Scatters – These are special symbols that can activate bonus features once you've landed a certain number of them on the reels, usually 3 scatters are enough to activate a special bonus feature.
Free Spins – This is a special feature that results in a real money spin for which you do not have to wager. Usually, you are awarded a predetermined amount of free spins based on the number of scatters you landed or by some other trigger.
Bonus games – These are separate mini games that are triggered when a certain combination of symbols (usually scatters) result from a spin.
Gamble feature – This feature activates when you score a winning combination. You are given the opportunity to double or even quadruple your money through a specific feature in the game. That said, if this feature is available in a game it is optional. You always have the option of keeping the money you've won if you don't want to take an additional risk.
Free vs Real Money
There are thousands of free real money slots in Canada that you can play. Many of these games come from some of the iGaming industry's best provides including: Microgaming, NetEnt, NextGen Gaming, Play'n GO, Yggdrasil, IGT, Scientific Games, 1x2Gaming, BetSoft, WMS, Thunderkick, and so on.
The best casino slot games of the bunch are the ones that provide you with the greatest thrill and that make the most sense to your budget. The following is a closer look at both.
Free Online Slots
Canadian free slots are any slot game that you can play without having to make a real money bet. You can find free slots on plenty of sites, including both online casinos and non-casino sites as well as apps.

The benefit of playing for free is that you can enjoy a wide range of games on computer or mobile without making a real wager and worrying about losing actual cash. Free games are not only good if you want risk-free fun, but are also great if you want to practice a game, try out a strategy, or experience a new game for the first time.
Some of the best slot machine games for free in Canada include:
Wild Worlds
Dead or Alive 2
Carnival Queen
Narcos
Jurassic World
BerryBurst
Beautiful Bones
Asgardian Stones
Fruit Spin
Reels of Wealth
Want to learn more about free slots online? We've got a whole page dedicated to it. Check it out here (add link to free slots page)
Real Money Slots
When you want to bet real money on slots, you will find that world is your oyster. There are loads of games available to Canadians. To bet on real money slots, you merely need to be registered at a legal online casino, make a real money deposit and select the game that you want to play.
Playing for real money means that each time you spin, you try your luck at winning real cash rewards.
When you want to play slots for real money, here are some of the hottest titles in Canada:
Book of Dead
Starburst
Gonzo's Quest
Immortal Romance
Thunderstruck II
Holmes and the Stolen Stones
Vikings Go Berzerk
Fire Joker
Wolf Gold
Rise of Merlin
Book of Oz
Comparison Table 
Not sure which type of slot to play or what benefits each provides? Check out our handy table to get an idea of what kind of slots experience might work best for you.
| | |
| --- | --- |
| Free Online Slots | Real Money Online Slots |
| Play free, instantly, with no download or even signing up at a casino. | You will need to register a free account at an online casino and make a deposit to play slots instantly via your web browser for real money. |
| Play a wide range of games for free. However, some newly released games may not be available to play for free when first released. | Play all games for real money, including all the latest slots. |
| Play free slots on mobile. | Play real money slots on mobile. |
| Enjoy risk-free fun without having to create a bankroll or worrying about spending any of your own money. That said, you cannot win real money. | You will need to sign up at a casino and deposit real money in order to play these games, which also gives you the chance to win real cash prizes, including million-dollar jackpots. |
Online Slots Strategy & Tips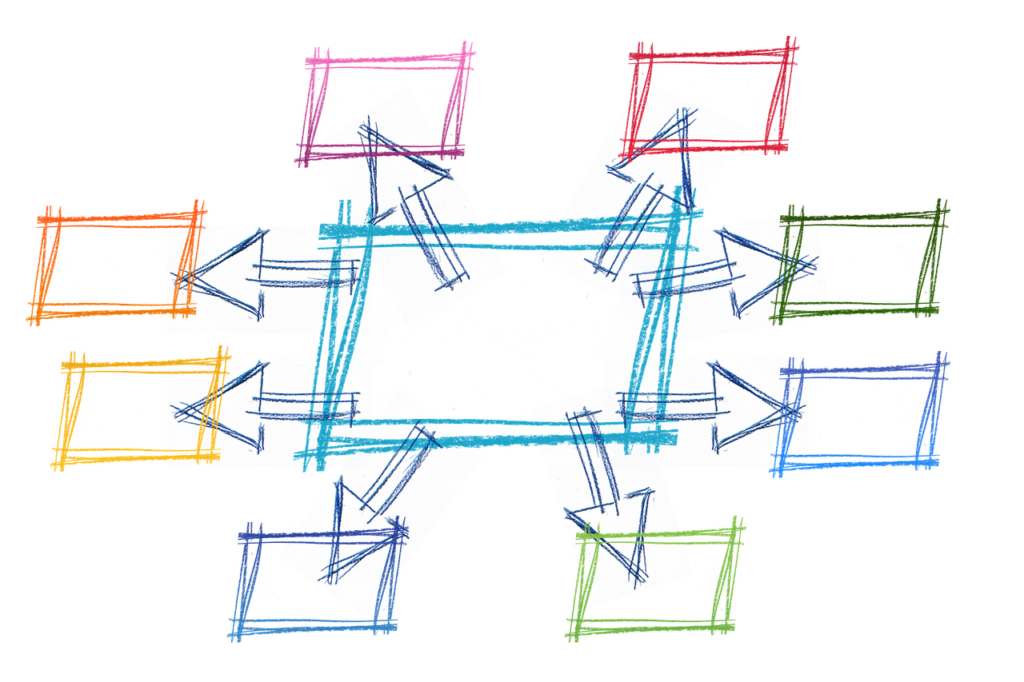 Casino slots are, first and foremost, games of chance. This means that the outcome of the game is determined at random by the RNG, as previously described earlier.

That being said, here are a few strategies and tips you can put to good use when playing your favorite slots:
A tight machine is often better to play than a loose one – A slot that is less volatile (tight) offers a higher payback percentage. Although it may not have a high hit frequency, when you do win, the win is worth a lot more.
Sometimes it's a good idea to make the max bet – In some slots, the only way to trigger certain features or to have a chance at winning the progressive jackpot is by making the maximum bet.
Play slots within your budget range – If you want to take a modest-sized bankroll far, don't play slots with a large max bet. For instance, if you have a $100 bankroll, playing a slot with a max bet of $5, isn't going to take you very far. It's important to budget your bankroll in advance and set limits to make sure you don't bet more than you can afford to lose.
Practice in free play mode – The best way to familiarize yourself with a game you want to play is to try it out for free.
Understand the paytable – Learn how the slot works, what features it has, its payout ratio and which symbols are the most valuable.
Remember that even though some strategies may offer a better and safe experience, no strategy can influence the outcome of a game or the house edge. Remember, ultimately, RNG determines the outcome of every single spin, which is entirely random and completely independent from the previous round.
Beware the Gambler's Fallacy!
Simply put, the Gambler's Fallacy is the mistaken belief that random events that occurred in the past have an influence on future random events. For instance, it is the assumption that if you flip a coin nine times and get tails nine times, then the tenth time you flip the coin, it is more likely to come up tails. The reality is that the odds haven't changed. There is still a 50-50 chance that the coin will result in heads, just as there was a 50-50 chance it could have resulted in tails the nine other times you flipped it.
When it comes to slot machines – online or real-world – machines are never "due" for a win. A "cold" machine that hasn't paid out in a while isn't any less likely to result in a win than a "hot" machine that paid out seconds before. There is never any guarantee that any slot spin will result in a payout, no matter the machine you play.
The fact of the matter is that the machines' RNG hasn't been programmed to care about how much an individual player has paid into the machine, how much they won in the short term or what resulted from their previous spin. No machine is ever "overdue" for a big payout.
Therefore, it is imperative that you have winning and losing limits when you play slots online and that you respect these limits. Don't trick yourself into believing that if you hit a losing streak, playing for longer will win you your money back or, if you hit a winning streak, that it will continue or that it will happen again if you lose but keep playing. Know when to cut your losses (losing limit) and when to take your money and run (winning limit).
How to Get the Most out of Your Online Slots Game Experience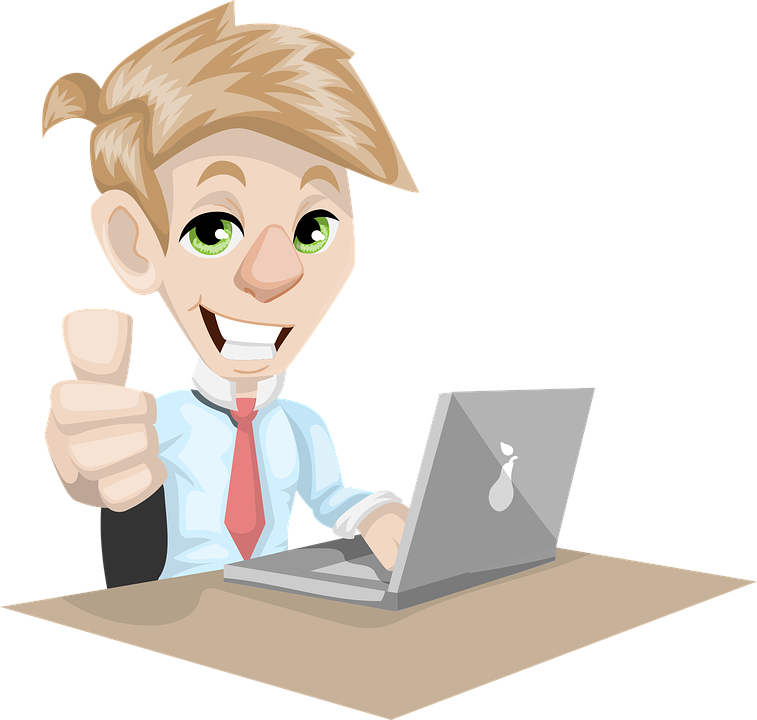 Choose a legal online slots casino you trust – Not sure which casino you can trust? Choose any of the casinos in the above list or others that we've reviewed. All come highly recommended and are totally legit and are safe, trusted, responsible brands perfectly suitable for Canadian players.
Choose a payment method you trust and like – The casinos we recommend to Canucks feature secure and trusted Canada-friendly options like Interac and INSTADEBIT.
Pick a slot game that interests you – This doesn't only mean picking a game with a particular theme or features you like, but also one that is suitable to the size of your bankroll.
Play the game for free before playing for real money – Get a feel for the slot before you drop actual cash on it, especially if the slot has a lot of features, many paylines and has a unique game engine that is different from traditional spinning reels.
Understand the paytable – Prior to playing any game, check out the paytable. Find out which symbols pay the highest and which symbols are special and can trigger features.
Free spins and other bonuses – Play at a casino that offers you a welcome offer with a match deposit bonus and/or free spins or no deposit free spins. These perks will let you enjoy real money thrills on slot games on the casino's nickel.
Final Thoughts  
Playing slots online and mobile is thrilling, whether you're playing for real or you're playing for free. The fact that there is such a great variety, that there are so many different features and that they are easy to play, makes them a favourite among Canadian players.

No other casino game compares to the thrill of online slots. Don't believe us? Try your luck at one of the recommended CA casinos in our list and decide for yourself.
FAQ   
Can you win money on online slots? 
Absolutely! Sign up at a legal and trusted online casino, such as one of the Canadian casinos in our list, make a deposit and play real money slots for the chance at winning real money. 
How do you win at online slots?  
It's all a matter of luck. There is no specific strategy that you can employ to win. Understanding the paytable can offer a better experience, and playing loose/volatile slots have a higher hit frequency, though smaller sized payouts. That said, nothing guarantees a win. 
Which online slots payout the most?  
The slots that payout the most are tight/low volatility video slots with many multiple paylines. In terms of the highest prize pots, progressive slots payout the most in terms of top single prize money. That being said, remember that slot machines with big payouts also tend to have the lowest hit frequency. 
Can casinos tighten slot machines? 
Yes. They can do so within the boundaries that have been established by the regulatory requirements of the gambling regulators with whom they hold a license. That being said, even if the casino chooses to tighten a slot machine, they cannot change the theoretical outcome of the game. The RNG remains untouched.
Are online slots rigged? 
No. As long as you are playing at a licensed casino, such as those that we review, the slot games you play online are not rigged. On the contrary, these games are certified fair and are regularly tested by independent laboratories that guarantee their randomness.  
Discover the best online slots in Canada today at the best casinos for Canadian players!
JackpotCity

LeoVegas

Casiplay

Royal Vegas

Spin Palace